I bet you must have heard about it as there is a hell of lots of buzz around it these days.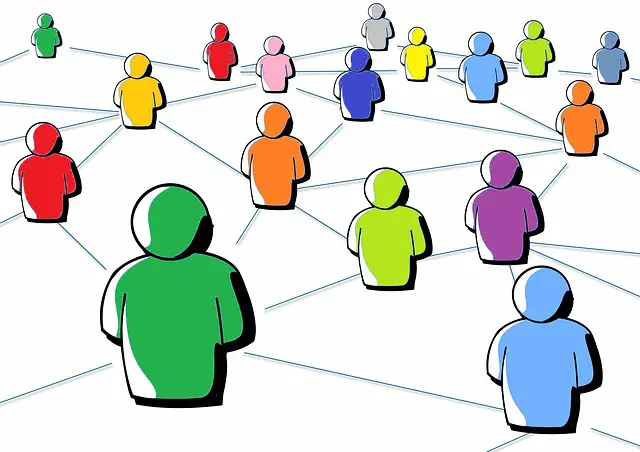 What is it?
User Generated Content (UGC). Yes, my friend, almost every online marketer agrees that UGC is a powerful ally in brand-building efforts.
And when it comes to social media, user-generated content is indispensable. Why?
78 percent of the United States population had a social networking profile. And people spend an average of around 2 hours daily on social media. With so many people spending a significant amount of time on social media, companies can get tons of user-generated content to fuel their online marketing engines.
But the sad truth is,
Only 16 percent of brands are able to provide consumers with some direction so that they can create content.
Can you encourage people to create content on social media?
In today's post, I'm going to discuss five proven ways to encourage user-generated content on social media.
After reading this post, you will know the tactics to motivate people for creating content for you. Especially, the 4th point can make a real difference.
Without further ado, let's dive in:
1- Create Excitement around Your Brand
Per minute, 31.25 million messages are sent on Facebook, 347,222 tweets are posted on Twitter, 48,611 photos are posted on Instagram, 300 hours of video uploaded on YouTube according to a CIO article.
The point here is,
People are bombarding social media with messages, posts, photos, videos, etc.
If you really want to stand out from the crowd, you will need to create super excitement around your brand.
If you look at how successful brands get UGC, you will notice that none of them are employing a cold business approach.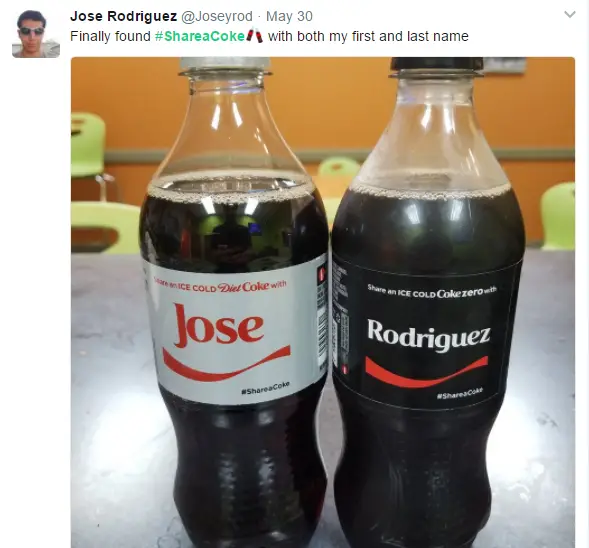 I'm a great fan Coca-Cola advertisements. They always come with unique ideas. During the summer of 2013 and 2014, Coca-Cola swapped its logo with the names of customers so that customers could share a Coke with the people whom they care.
The company run this Coke campaign across all social media platforms. And people responded like crazy. Just search #shareacoke on Twitter, you will find many interesting stories.
People will respond to your brand like anything if you can create excitement around your brand.
2- Leverage the Power of Hashtags
 Hashtags are everywhere these days. But not all the brands are able to leverage the power of hashtags.
Whether it is Twitter, Instagram, or Facebook, hashtags, if used strategically, can offer you a boatload of user-generated content.
The best way to encourage people to create content through hashtags is to ask them to share their stories. This was aptly executed by Red Bull in its #PutACanOnIt campaign. People from all over the world created images with Red Bull placed in unique positions. You can check the top ten PutACanOnIt photos on Red Bull's website.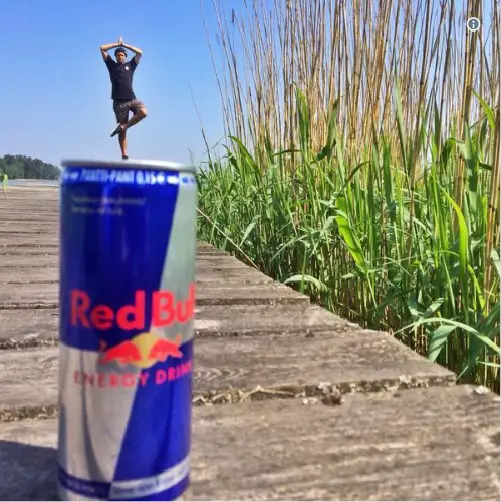 Everyone has a story to tell. All great brands understand it and encourage people to share their stories. Use a hashtag that can touch the inner chord of people.
Believe me, my friend, you will get an overwhelming response.
3- Offer Creative Rewards
Whether you call it an ethical bribe or a creative reward, people contribute when you offer them something in return. It's not like you need to pay them money or big gifts. In fact, sometimes, including their names in your posts can mobilize them. People want to be associated with the brands they care about.
It's simple human psychology.
When I was 14, Reader's Digest published my letter in its monthly magazine. I was so happy that I doubled my writing letters to RD. The same human psychology works on social media as well. Whenever someone interacts with your brand on social media, you should try to encourage them to be more active and give them some creative reward for being so.
4- Run Contests on Social Media
Running a contest on social media is a sure-fire way to encourage your fans and followers to create content.
Dove's Share Your Beautiful Self Promotion is a great example of how a contest can encourage user-generated content. Dove asked participants to send a photo of themselves and a friend. Then, participants needed to tell Dove why the featured friend is beautiful. This campaign generated a huge response from fans.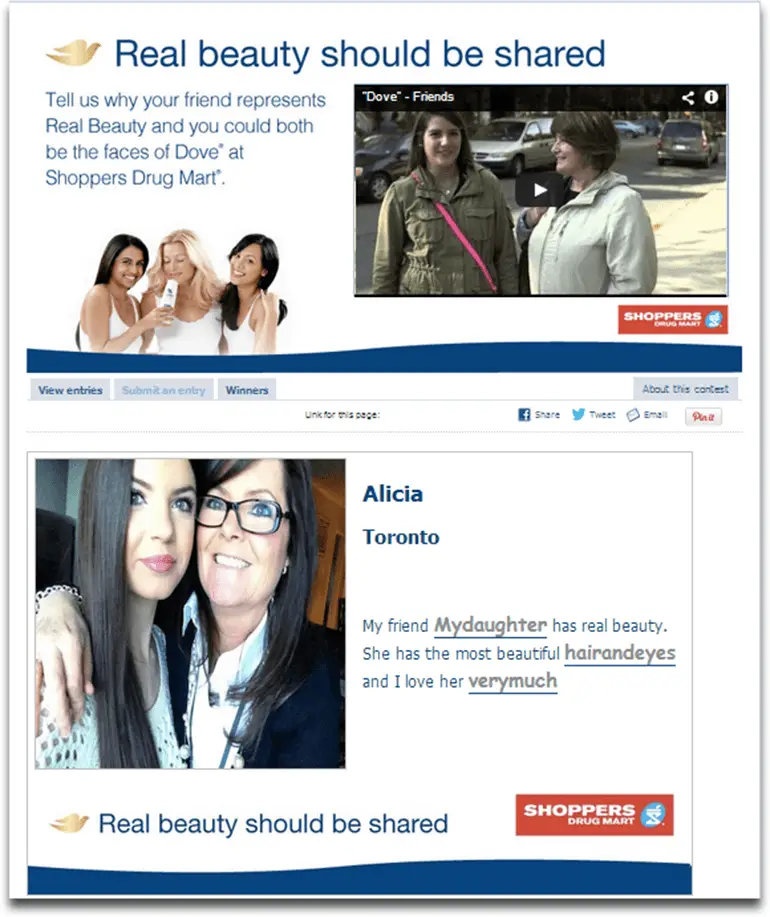 So, my friend, create a contest on social media if you want your fans to create content for you.
5- Conduct Surveys on Social Media
 If you think social media surveys are only for generating insightful information, you need to conduct social media surveys more creatively. My friend, social media surveys also offer proprietary data. Whether you are conducting twitter polls or full-on reports, social media surveys often result in great content.   
What are you waiting for, my friend? Conduct surveys on social media and motivate your fans to write for you.
Conclusion
User-generated content is all over social media, which means people have an unsuppressed eagerness to react on social media.
If you can create excitement around your brand, use hashtags smartly, conduct surveys and contests on social media, and offer creative rewards, there is no reason why you wouldn't have fans and followers creating awesome content for you on social media.
It's your turn now!
Do you have any tactic in the mind to encourage user-generated content on social media? I'd love to know. Please share it in the comment section.