This blog post has a list of top startup blogs that will help you gain the needed business acumen.
Are you planning to launch your startup? I have both sweet and bitter news to break.
Ok, bitter first. 9 out of 10 startups fail.
And sweet news is that you can avoid failure by anticipating what 90% failed startup owners do. How?
The Internet is an ocean of information. You can develop business acumen to succeed by reading business startup blogs.
In this blog post, I'll discuss 31 top startup blogs for entrepreneurs. After reading this post, you will know the top startup blogs to follow, which can catapult the growth of your startup.
Before we jump onto the list of the top startup blog sites, let's first talk about – what is a startup actually?
So, what is considered a startup company?
Amy Fontinelle defines startup on Investopedia,
"A startup is a young company that is just beginning to develop. Startups are usually small and initially financed and operated by a handful of founders or one individual. These companies offer a product or service that is not currently being offered elsewhere in the market, or that the founders believe is being offered in an inferior manner."
Wikipedia has provided the following definition of a startup,
"A startup company (startup or start-up) is an entrepreneurial venture which is typically a newly emerged, fast-growing business that aims to meet a marketplace need by developing or offering an innovative product, process or service."
In the recent few years, there is a flood of startup company ideas.
Are you ready with your startup business plan?  If yes, following these top startup blogs will kickstart your journey.
31 Top Startup Blogs To Follow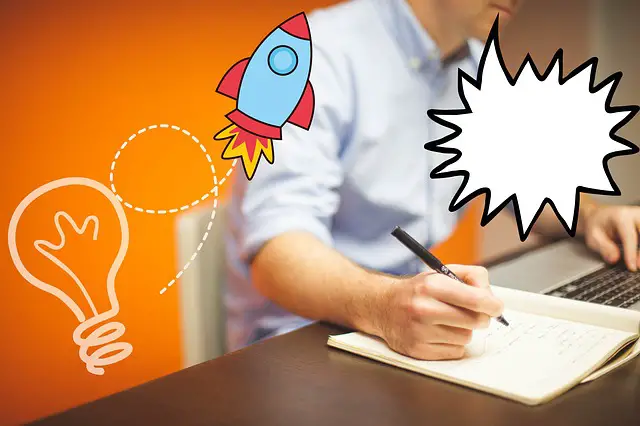 1-Entrepreneur
Entrepreneur tops our list of the top startup blogs. Want to read about leadership, growth strategies, marketing, new technology, best hacks for social media, finance, or how to start a business? Entrepreneur.com is an ultimate resource to find proven strategies.  
And the best thing about Entrepreneur is its content that is written by entrepreneurs. So you will get tested strategies for your startup.  
2- Inc.com
As the name suggests, Inc.com is truly an entrepreneur blog. It features articles written by industry leaders on startup, growth, innovation, technology, money, and more. Inc. allows startup owners, entrepreneurs, and small businesses to get a profile on Inc.
Every startup head must browse this website to stay updated on the best practices to grow their business.
3- Forbes
Forbes.com publishes special features on thought leadership. This American business magazine features original articles on finance, industry, marketing, investing and much more. Also, it offers reports on various topics related to science, technology, and communications. Want to be abreast of the latest trends, make a habit of reading Forbes daily.
4- Fortune
Fortune is a reputed business magazine. Fortune.com offers features on energy & environment, finance, health, luxury, retail, leadership, and more. By checking this website daily, you will be aware of what is happening in your business domain. Fortune is a must-read blog for every startup.
5- StartupNation
Want to build your business and live your dream? Then, you can't ignore StartupNation. This ultimate blog for startup owners has everything they need to launch their businesses from starting a business to manage a business. Sign up its newsletter to get articles, podcasts, webinars, and case studies directly to your inbox.  
6- Business.com
As the name suggest, this blog is a community for businessmen. Business.com offers practical tips on how to know your business and how to grow your business. And the best thing is all the tips you will get from the experts who have proved themselves in their respective fields.
7- GoFundMe
Struck with an awesome business idea but don't have resources to implement it. GoFundMe is an ideal destination for you. GoFundMe is the world's largest fundraising platform, and it has a community of more than 25 million donors.

8- Bplans
Want to build a better business, start reading Bplans. As its tagline suggests, Bplans makes starting a business easy. Here you will get a rich resource of solutions that will help you build and grow your business efficiently.    
9- Hubspot
Want to learn inbound marketing for your startup, Hubspot is an ultimate place to do so. Here you will get useful resource for inbound marketing, email marketing, and content marketing.
10- Copyblogger
If you want to learn how to craft effective copy for your startup, Copyblogger is the right website. From creating clickable headlines to writing persuasive copy for your products, Copyblogger has everything in store for you. It also offers you proven tips on blogging and writing catchy headlines. 
11- QuickSprout
Needless to say, you want to know what is happening on your website to make it better to grow your traffic. QuickSprout can help you in that. After connecting Quick Sprout to Google Analytics, you can analyze and improve customer growth opportunities that you may not notice otherwise. Also, QuickSprout has tons of useful content to get better at Internet marketing.
12- Kissmetrics
If you know the behavioral analytics of your customers, you will be able to hack growth, don't you? Kissmetrics enables you to track and understand what people are doing and take action to fuel the growth.
13- Startup Digest Blog
Startup Digest works with the best local curators to offer you the most relevant content from the Startup sphere so that you can gain business acumen to grow your startup. Startup Digest is an ultimate source for startup news from the far-fetched corners of the world.
14- Alltopstartups  
Are you searching for startup resources, business resources, and startup business ideas, Alltopstartups is an ultimate resource. Its Founder Lessons column is very useful for young entrepreneurs.  
15- Startupbootcamp
It is a global family of industry-focused startup accelerators. Startupbootcamp has been started with a view to supporting the world's best entrepreneurs as they grow their startups. It has become one of the largest startup support organizations in the world.
16- StartupSmart  
It is Australia's no.1 publication for the startup community. StartupSmart will provide you with information and advice about startup movement globally. This is an indispensable source for all startup enthusiasts.
17- KillerStartups
KillerStartups.com is part of a family of sites, which include Bizplan.com, Launchchrick.com, and Fundable.com. More than 600,000 startup companies have joined this family. KillerStartups helps both investors and entrepreneurs to realize their dreams.

18- Startups.co
If you are too busy to read all the stuff you need to know to make your startup successful, you just need startups.co. This blog offers a quick digest version of the best startup news, commentary, and education from the smartest founders in the world.
19- Startup Daily
Want to get in touch with the latest news and insights from the Australian and New Zealand tech ecosystems, Startup Daily is the right website. This award-winning blog will keep you updated on the startup world of the Australia and New Zealand.
20- Startup Victoria
Needless to say, it is not easy to start a startup.You need to develop resilience and determination to succeed. Startup Victoria is the place where you will find like-minded people and you can discuss your challenges with them. Also, you can share your success stories with them.
21- Successful Startup 101
Want to get real startup advice for today's non-conventional business environment, Successful Startup 101 is the right place to dig into. Here you will get sound advice on how to start your business, creative business ideas, advice on startup marketing and more.
22- Startups Anonymous
Want to make a confession as a startup owner or want to ask a question as anonymously, Startups Anonymous is the right place. Also, here, you can offer advice free from retribution.
23- Startup World
It is a popular platform for startups, entrepreneurs, and technology enthusiasts. Startup World has a focus on sharing stories and journeys of entrepreneurs.
24- The Startup Magazine
As the name suggests, The Startup Magazine focuses on creating and developing resources for startups. The Startup Magazine offers information articles finance, entrepreneurship, staffing, and marketing.   
25- StartupValley
You have an exciting idea but lacks funding. Startup Valley is the website you should be visiting. This crowdfunding platform will solve your problem of funding. What's more, its blog has many useful articles that will certainly help you grow.
26- Copy Hackers
Of Course, you will need copy for your products or services you are going to offer. Copy Hackers has a lot to offer you. Also, you can complete a free course on Conversion copywriting 101 here.
27- Social Triggers
Founded by Derek Halpern, an expert marketer , entrepreneur, Social Triggers has tons of resources that will help you grow your startup quickly. I highly recommend this blog to you.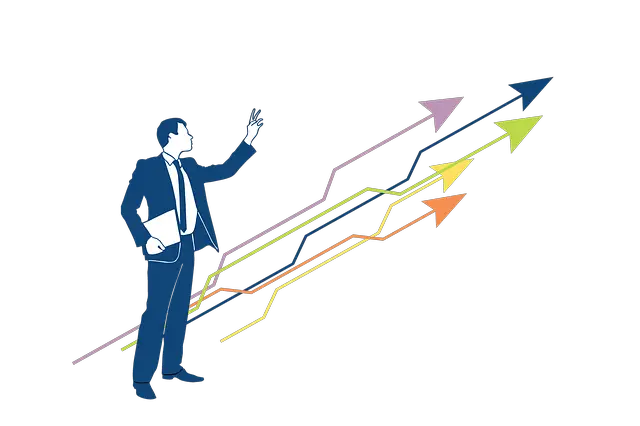 28- Seth's Blog
Of Course, you cannot miss Seth's blog. He frequently shares his thoughts on his blog, which can change the fate of your business.
29- Harvard Business Review
If you want to find new ideas and classic advice on innovation, leadership, and strategy, you should make a habit of reading Harvard Business Review.
30- Buffer
No business can succeed these days without social media. Buffer is a smarter way to share on social media. In addition to it, Buffer's blog offers useful information to stand out from the crowd.
31- Moz
When it comes to search engine optimization, there is no better place to learn than Moz. Watch all Whiteboard Fridays on Moz, and you will know how to optimize your startup for search engines.  
Conclusion:
In today's time, when 9 out 10 startups fail, it is not easy to make a startup successful. However, if you try to learn from others' failure, execute the best strategies, gain competitive intelligence, there is no reason why you wouldn't achieve success.
Follow these top startup blogs, and you will be standing out from the crowd.
What about you? Which startup blog do you want to add to this list of top startup blogs? Do share your thought in the comment section. I'd love to hear about it.