You just started your startup business. It is just like your baby, and you want to do everything as you believe nobody would do those things better than you do. Right?
Absolutely wrong!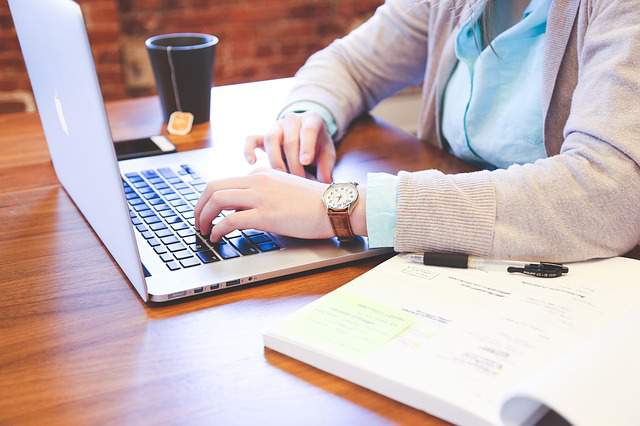 At some point, you will hit a point when you cannot handle all the things yourself. And if you do, you will become burnout. Yes, my friend, startup burnout is as real as it gets.
That's why it is very important to do that tasks that really matter.
In a study published in Harvard Business Review, Julian Birkinshaw and Jordan Cohen interviewed executives at 39 companies in the United States and Europe and found that they spent an average of 41% of their time on discretionary activities that could be handled competently by others.
A reality check here – aren't you spending 41% of your time on low-value tasks?
In today's post, I'm going to share with you 7 tasks that you must stop doing immediately to boost the productivity.
Without further ado, let's start unfolding these tasks!
1- Social Media Management
 You will be surprised to know that small businesses spend about 6 hours per week on social media. Needless to say, this is a significant amount of time. What about you?
Are you spending this amount of time on social media?
Social media is a necessary evil. Your business can't compete with your competitors if you are not active on social platforms. But it takes too much of your time.
The best way is you should delegate social media management tasks to others. If you are running short of employees, you can hire a social media virtual assistant.
A social media virtual assistant can do multiple tasks for you, which are, but not limited to:
Creating Facebook, LinkedIn pages for your business
Growing and engaging your audience on different social media channels
Keeping an eye on your competitors
Creating and sharing useful content on different social media channels
In case you want your social media virtual assistant to handle any special task, you should provide them with instructions.
2- Email labeling
As a startup owner, you must be having your inbox flooded with emails. Few emails can wait, but few ones need quick replies. However, chances are you will miss some of them as your inbox is disorganized. Email labeling can help you manage your inbox efficiently.
But it requires time to do email labeling.
Should you do spend time daily on email labeling?
The answer is No.
You should always delegate email labeling to others and save time.
3- Influencer marketing
You might be skeptical about delegating influencer marketing to someone working at remote locations. But your skepticism doesn't hold the ground.
These days, you can easily hire a virtual assistant for influencer marketing, who can successfully handle:
Identifying goals for influencer marketing campaigns
Defining ideal influencer profile
Finding potential influencers
Reaching out to influencers
Measuring results
Delegating assigning these tasks to a virtual assistant can save you a boatload of time.
4- Internet research
Maybe, it is searching for a new market, gaining competitive knowledge or any other task, startup owners spend a great deal of time on the Internet research.
Do you really think you should do it?
Well, I'd say you shouldn't. You can easily hire a virtual assistant to complete this task.
If you search on Upwork, you can get a skilled virtual assistant for $5-10 per hour. A virtual assistant will search the web as per your requirement and send you the compiled data in the desired format. This way, you can save around 2-3 hours per day, meaning you will have more time for core business activities.
5- Website blog management
So you know you should have a blog on your website as it offers many advantages – blogging helps with SEO efforts, blogging makes you an authority in your business domain, and blogging promotes your business.
But website blog management takes time.
Ritu, my friend, runs a recipe website. Usually, she publishes two blog posts per week. Initially, everything was fine. But after some time, her blog became popular and started attracting a huge traffic. This took the toll on her productivity. She became entangled with replying comments. One day, I suggested her to delegate website blog management task to someone else. She hired a freelancer from Upwork. Now, the only task she does is to write a recipe post and share it on Google drive. Her freelancer takes care of everything from blog posting to commenting.
Being a startup owner, you have many other core tasks to manage. So you should never spend time on website blog management.
6- Keeping prospects and customers updated
It can be launching a new product or any new update pertinent to the existing products, your prospects and customers should be updated.
If you are in charge of sending those eNewsletters, you should immediately resign from this post. Let other people in your organization take care of this task, you should spend your time and energy on the core business activities that are directly related to the growth of your business.
7-  Preparing SlideShare/PPT presentation
Oh meetings, those big time killers! Most startup owners spend boatloads of time on preparing SlideShare/PPT presentation each month. Be it sales data, market reports, SlideShare/PPT presentation is a part of every entrepreneur's life. If you are spending a good deal of time on this, you should stop doing it immediately.
The best way to handle SlideShare/PPT presentation is to hire a virtual assistant. Doing so will save you both time and energy.
Remember you owe it to yourself to make most out of your time. Don't entangle yourself with tasks that you can easily delegate to others. This is a success mantra of many entrepreneurs.
Conclusion:
Being a startup owner is not easy. You need to make the best use of your time and delegate low-value tasks. Email labeling & calendar management, social media management, influencer marketing, internet research, website blog management, sending newsletters to prospects and customers, and preparing SlideShare presentation are a few tasks that you can easily take off your plate.
What about you? What task do you think you can delegate? Do share your thought in the comment section. I'd love to hear about it.